Thanksgiving marks the beginning of the holiday season. It's also one of the most important holidays because this is the time when family members come together for a fantastic thanksgiving dinner, yummy desserts and the important family time.
You've probably even started dreaming of the turkey. So yeah, it's also important that you plan your outfit for the big day. The key is to wear something you feel comfortable in so that you can effortlessly have as much of the delicious meal as you want to. While you wear something comfortable, it is also important to look stylish and what better way to do that than accessorizing?
To help you, we've picked some of the most simple yet elegant jewelry to go with your outfit.
1. This dainty gold and diamond bangle would easily look good with a beige trench coat.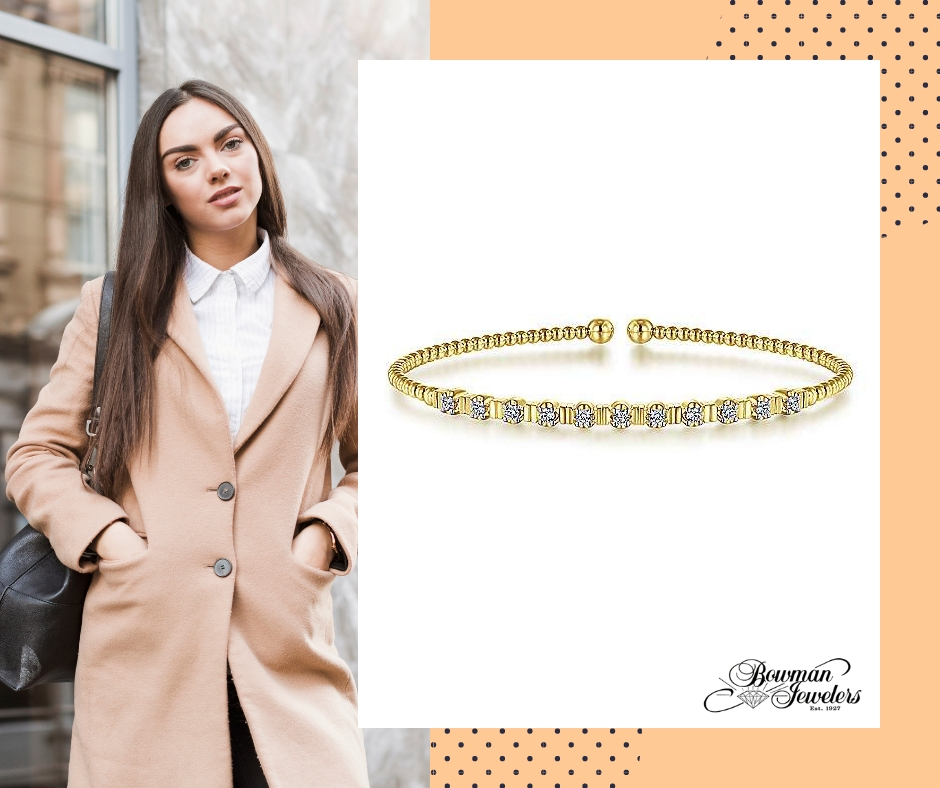 2. Planning to go for a light colored outfit? This 14k Yellow Gold necklace with Diamonds and Black Onyx would perfectly complement and accentuate your look.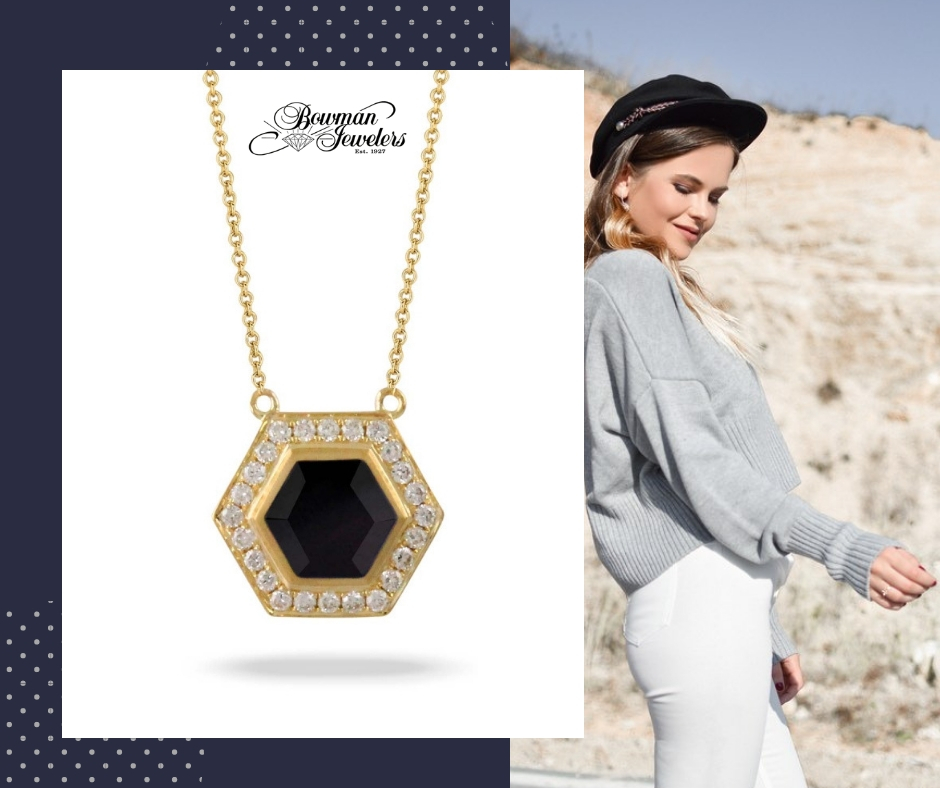 3.  Yellow is in trend and so are hoops! Pairing a yellow dress with these gorgeous diamond hoops would make you look so trendy and fun.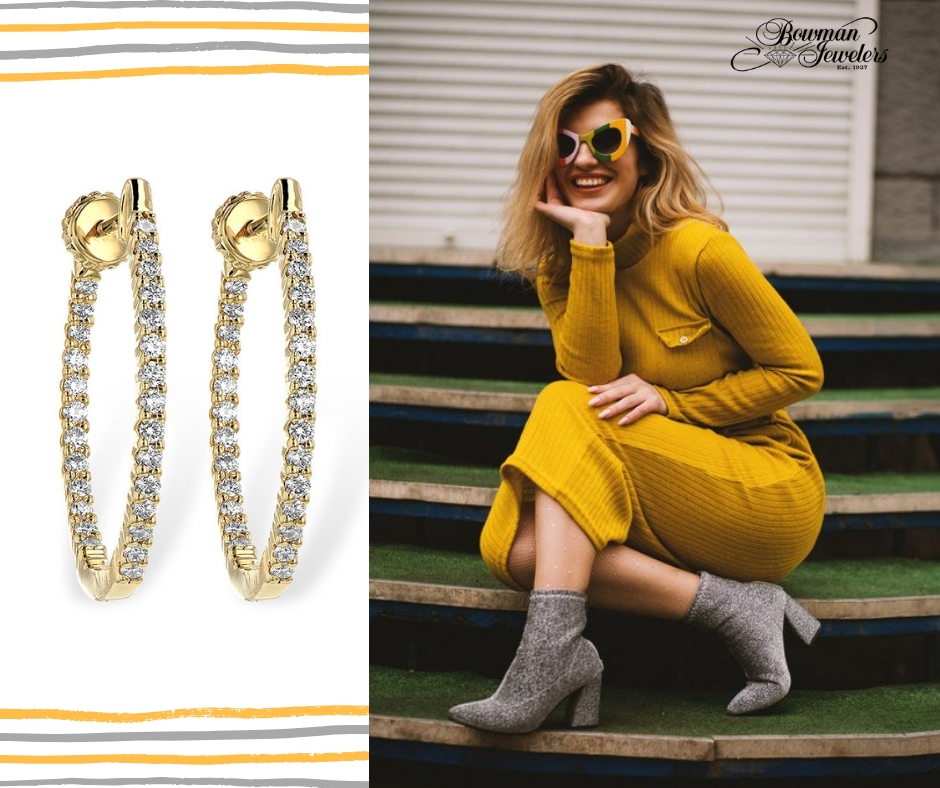 4. Turtle neck tops are so chic and this elegant 14k yellow gold pave charm necklace will complete your look for the day.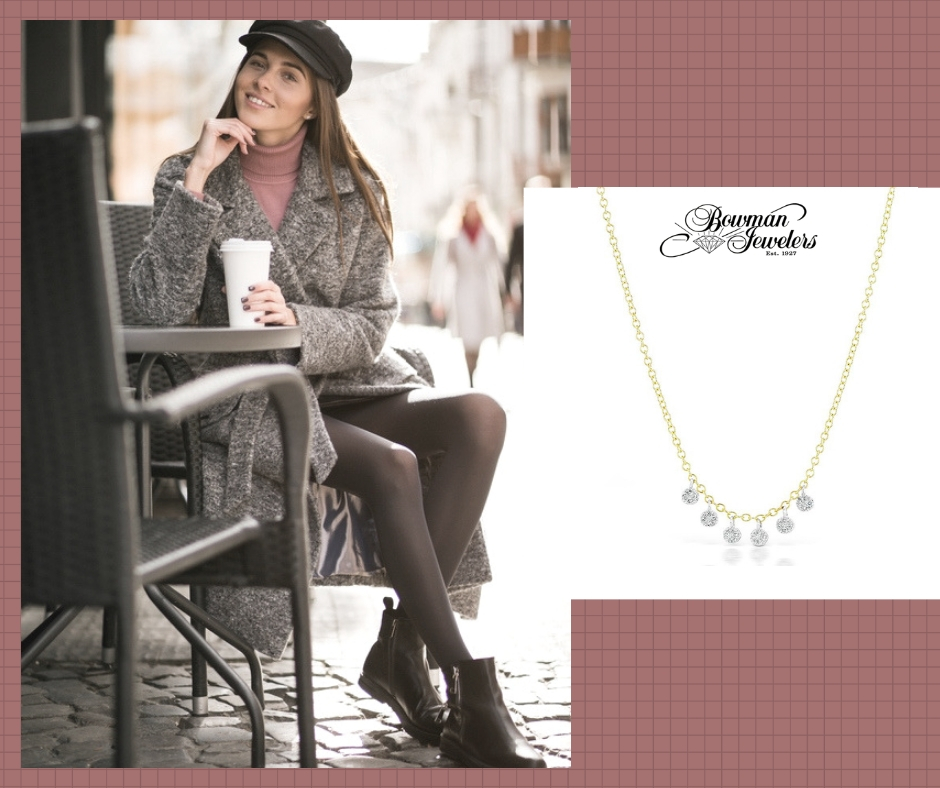 5. Something florally looks good for any occasion and this 14k gold diamond bangle would absolutely go well with it.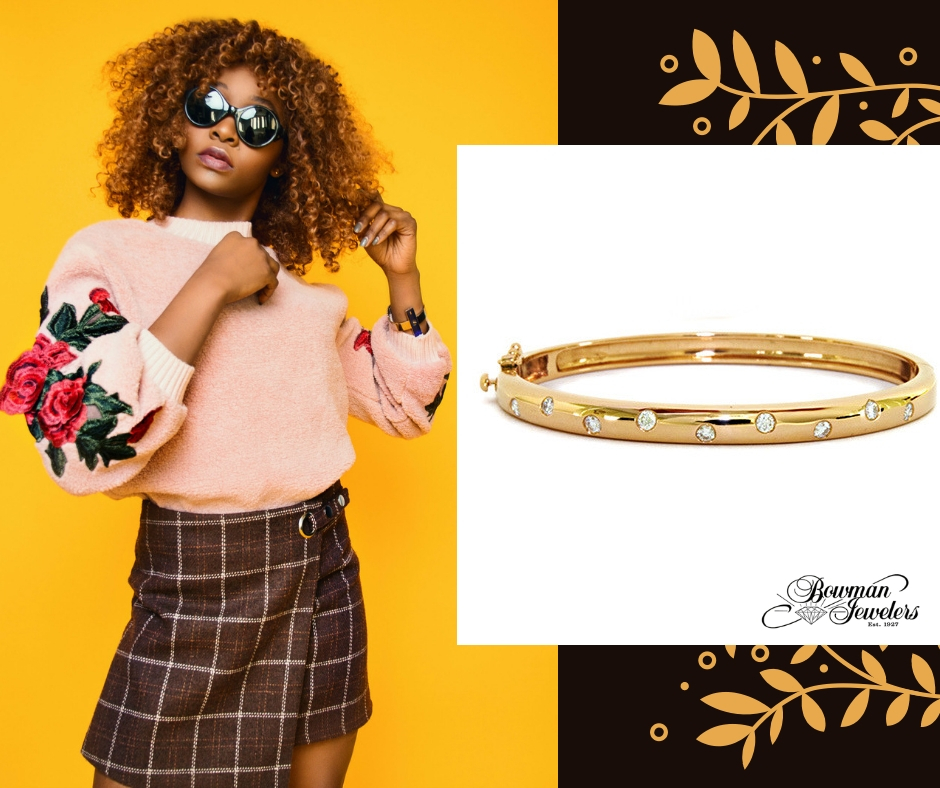 6. Going pastel? Dainty rose gold jewelry like these would look good with every pastel shade.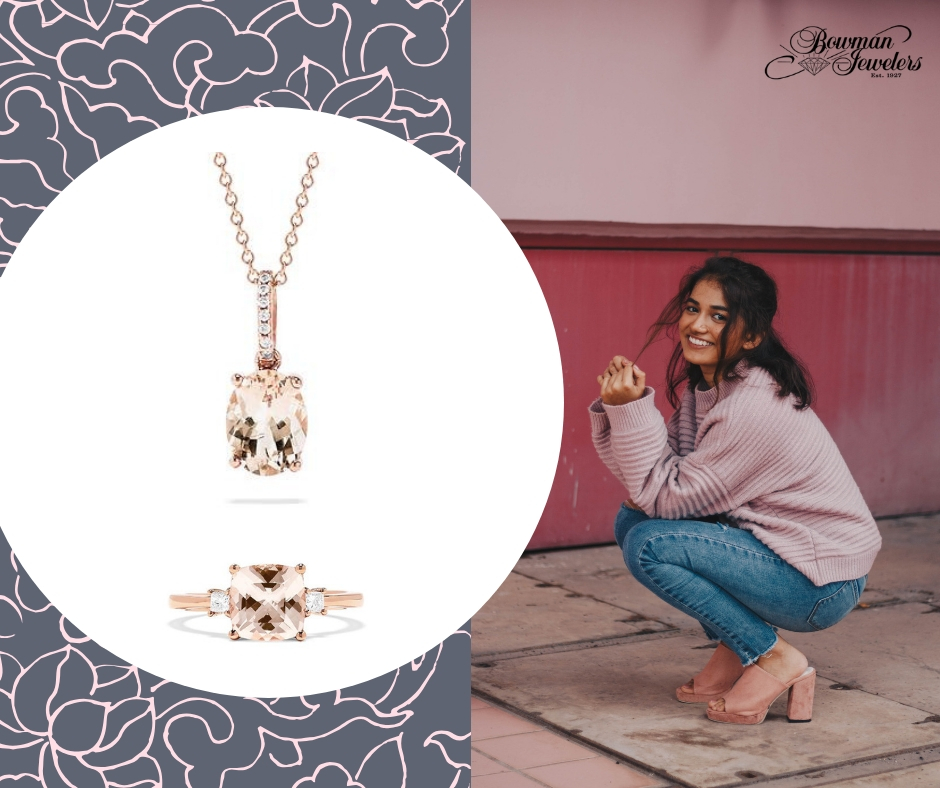 7. Couldn't decide on what jewelry to wear? Girl, don't stress yourself. Halo diamond studs are a classic and can go well with any outfit.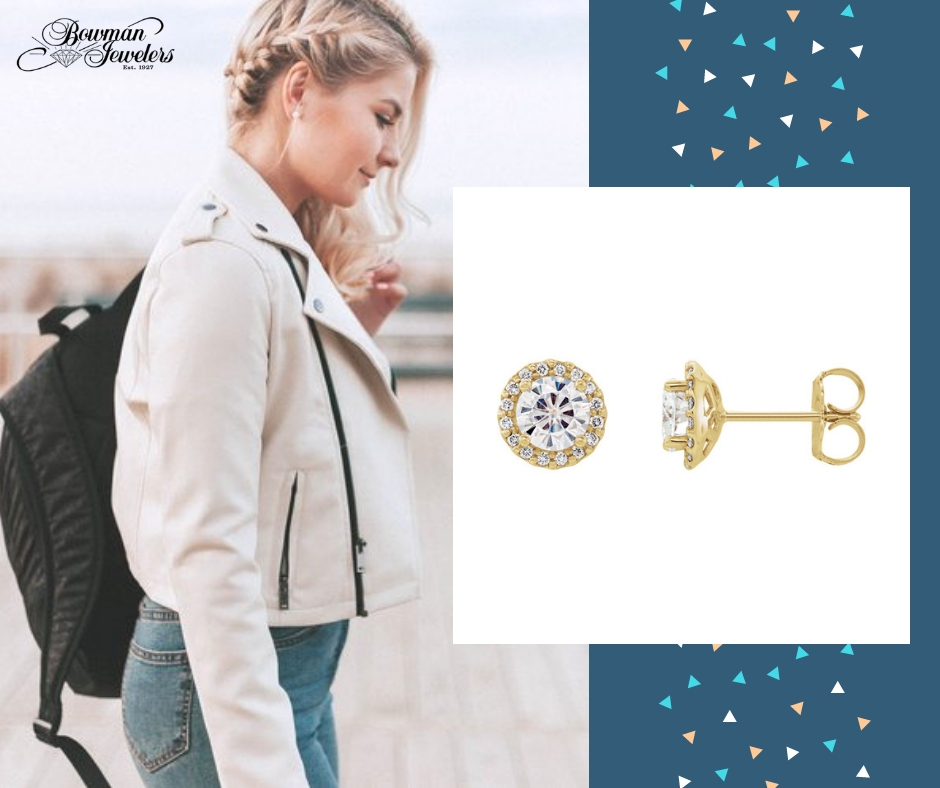 Click here to check out our other jewelry styles.